Infants, Toddlers, Preschool and Kindergarten
Summer Camps and Before and After School for Elementary Age Children

West Houston Energy Corridor and Katy
Full Day & Short Day
Our full time program Monday through Friday 6:30am to 6:30pm is available for Infants through Kindergarten. Our short day program 8:45am to 2:45pm is available for Toddlers through Kindergarten.
Part Time
Two and three day programs are available for toddlers through preschool age. Either short day or full day program to begin their journey to develop social skills and participate in the Montessori classroom.
Before and After School
At the request of parents of our graduates who went on to attend public school, we offer a Before & After School Program for neighborhood public elementary schools. Many of our graduates are enrolled at Village school, St Paul and Elementary Montessori schools with great success.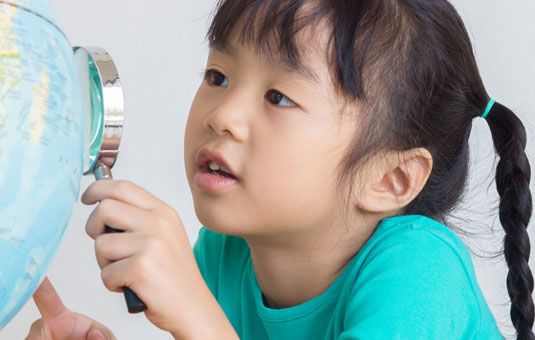 Actively Learning
The prepared environment is designed to engage the children's natural curiosity and love of learning. The teacher guides the children to the next level and stage of learning. The child is not limited by the norm of the group, each child may progress as quickly as they are ready.
Our Teachers
Our primary teachers are Montessori certified and are able to guide the children through the rich learning environment. Areas of Language, Math, Science, Sensorial and Practical life contain multi-sensory materials which the teacher employs in a certain order which builds a complete understanding of concepts.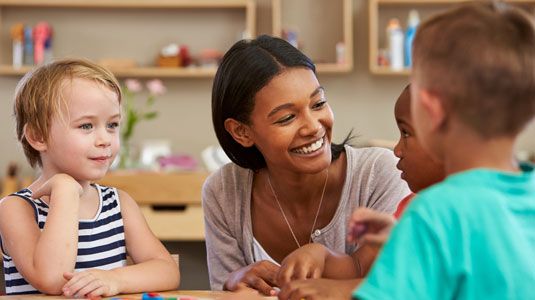 The Whole Child
"The education of even a small child, therefore, does not aim at preparing him for school, but for life" – Maria Montessori
Providing more than just a day care or child care center, the Montessori program and philosophy respects the whole child. The physical, social, spiritual and cognitive needs are inseparable and are respected and nurtured. Teachers employ different learning styles to meet the individual and unique need of the child.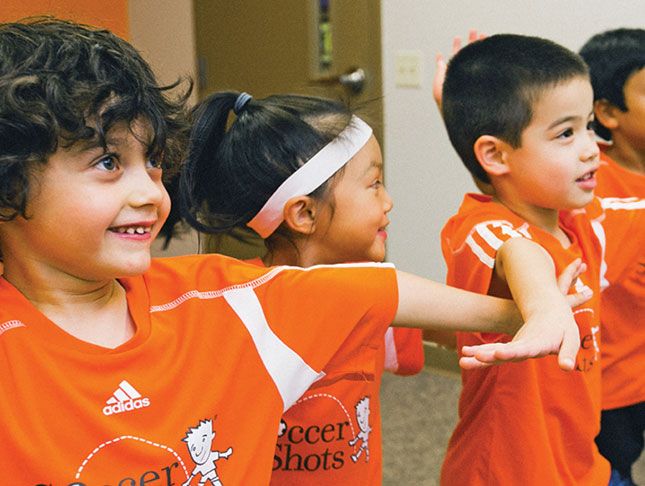 Extra Curricular Activities
We offer a variety of extra-curricular activities such as Kinderdance, Soccer, Athletics and Art.